Kweichow Moutai Chiew
Kweichow Moutai is named after its origin place, Moutai Town, Guizhou province.   Along with Scotland whisky and Cognac brandy, Moutai is regarded as one of the three most famous distilled liquor in the world.  It is the originator of sauce-fragrance in Chinese baijiu, honored "the spirit of China".
Moutai is blessed with a long history.  According to historical record, in 135 B.C., the "Jujiang" liquor produced in Moutai Town was praised by the emperor of Han dynasty as "Luscious nectar".  Originating in the Han and Qin dynasties, the original and traditional Moutai making process was further developed during the Tang and Song dynasties, and reached its maturity in the Qing and Ming dynasties.  Today, the same process with its contemporary sophistication is still used to produce Moutai.  In 1915, Moutai achieved the respect of the world by winning a gold medal at the Panama-Pacific International Exposition in San Francisco with her unique aroma and excellent quality among those boutiques from all over the world.  In 1949, Moutai was determined as the liquor for the national founding ceremony by Premier Zhou Enlai.  After that, Moutai was deemed as the only liquor for the Chinese embassies.
Moutai is distilled from local sorghum, wheat and water.  After one year's base liquor producing and next three year's storage and aging, the base liquor will be blended with numerous older base liquors by the master blenders, then this blended liquor have to be stored for another year. The whole producing cycle lasts for five years.  This long time aging makes Moutai more fragrant, softer and tender. Honored with numerous domestic and international awards by its remarkable quality, it is Organic food, Protected Geographical Indication food and China Intangible Cultural Heritage.
Taste Moutai
Intense grain aromas, typical millet, wheat, somewhat rice, a touch of soy sauce, ripe bananas, malt beer, yeast, strawberry, exotic notes, mango, coconut, chocolate, caramel, grassy-green spiciness, floral aspects, fresh-acidulous and drop-like roast aromas.
Polarizing style, strong millet character, strawberries, bock beer, dark chocolate, cocoa, caramel, walnuts, somewhat yeasty and marclike, minty and menthol-like, complex, balanced, very good length.
Package
750ML X 6 Bottles
53% V/V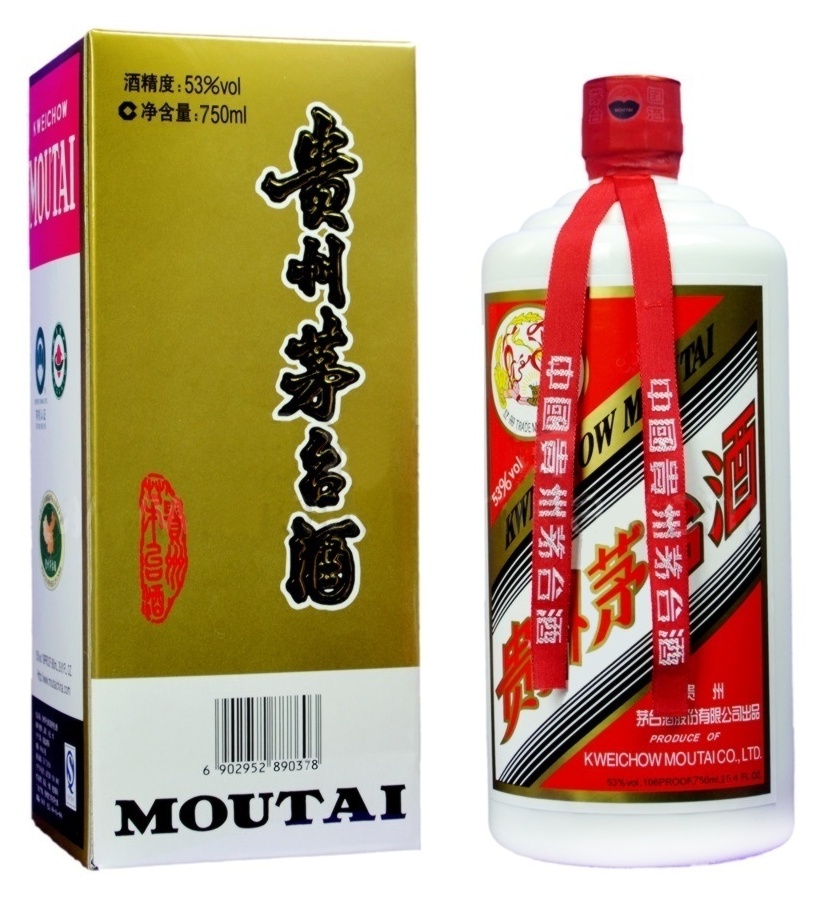 Want to see more items, please join to become the member. Thanks.